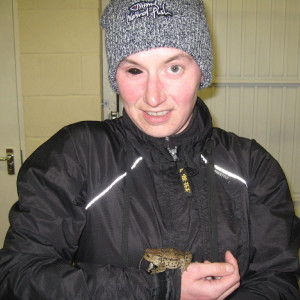 I'm a writer of speculative fiction with no hard loyalty to any specific sub-genre, although there's always a shadowy thread or two.
I was born in Fife, Scotland and am now living — after an extended period in various parts of England, followed by several years in Edinburgh — in Aberdeenshire, in a part of the country called the Howe of the Mearns. It's Lewis Grassic Gibbon territory. My academic and professional background is in environmental science: I have a BSc (Hons) in Marine Science from Southampton University and a Masters degree in Environmental Diagnostics from Cranfield University. I also spent two years researching nitrification before the real world demanded I get a job. I now work in environmental protection for the public sector, specialising in water regulation, which means I'm getting paid to save the world; although I have been such diverse things as archaeologist, warden for a prehistoric stone circle in Oxfordshire, editorial assistant for a publishing company, patent abstractor and administrator for the Territorial Army.
I'm a scientist by trade and a writer by necessity. I have hypergraphia. My non-fiction has been published in White Dragon Magazine, Bike Reader, The Right Times and 3rd Stone, amongst others. I was a regular contributor to CityCycling.
In 2010 my flash piece Big Brother, Little Sister made the final twenty in the Campaign For Real Fear. In 2011, I sold my first story, What the Water Gave Her, to Dagan Books for their Fish anthology. It has been an ongoing struggle to find more time to write seriously ever since. Despite my ambition to put it to work, the hypergraphia is less helpful than you might imagine.
I am a member of the British Science Fiction Association, and currently lead their Orbiter 6 crit group. I am a founder member of the Altered Symmetry crit group.
Why "ravenbait" though?
I've been Ravenbait on the internet since the days of the Electric Minds virtual community, which is showing my age. It started as an in-joke, one far too tortuous and complicated to explain, and was unique to me for long enough that, for a while, every google result linked back to something I'd said or done; I still feel weird when I come across someone else using it as their ID. It's a bit like seeing one of your own tattoo designs on someone else.