The last couple of months have been HECTIC. Work has been super-busy, I've been struggling to find time for editing and writing, and we're moving house. I've had almost no time for physical exercise, which always makes me cranky, and at times the effort of trying to deal with it all while remaining suitably optimistic when in company has been almost beyond this introvert.
I have a friend whose favourite method of reassurance when things are weighing me down is to say, "A lot can change in a couple of years." He's right of course. As if I needed proof, I received some amazing news last week.
My short story She Gave Her Heart, He Took Her Marrow was bought by Jason Sizemore for Apex Magazine. This piece means a lot to me, and it would be an understatement to say I'm chuffed to bits. Selling a story to Apex is like nine Christmases and birthdays all rolled into one.
I'd be remiss not to mention the various people whose stellar feedback helped along the way, including Cat Rambo and the other students on last year's Advanced Workshop, my fellow Orbiter 6 members and, of course, that ragtag bunch of talented reprobates who form the Altered Symmetry crit group.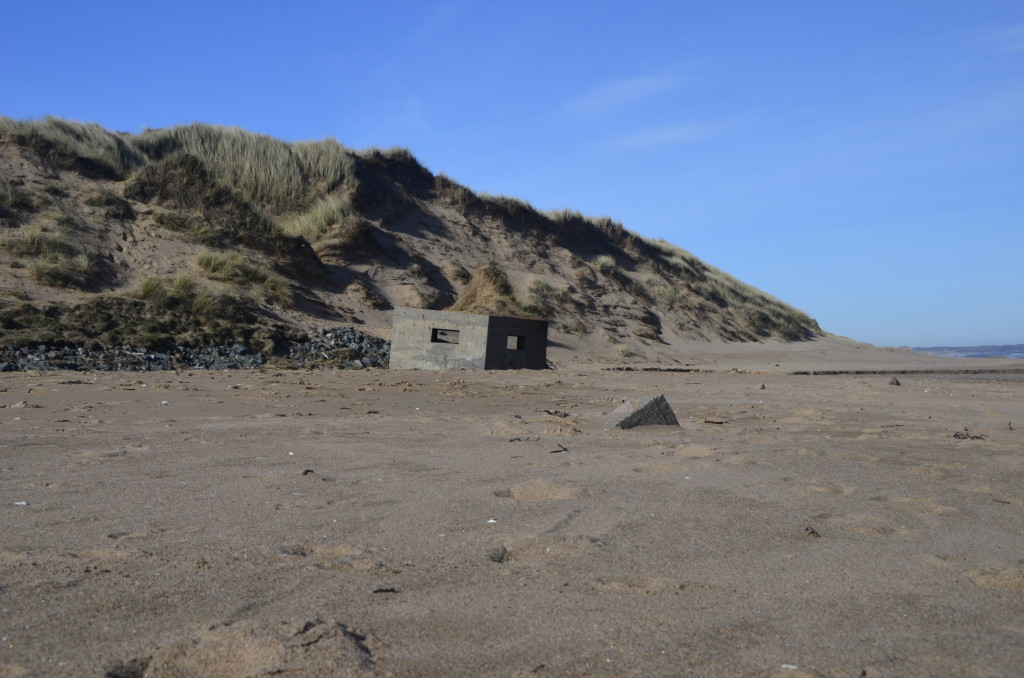 Yesterday, Frood and I went to the beach to say goodbye to the pillbox. I've been taking pictures of the pillbox every now and then since we moved here, recording the changing shape of the dune around and behind it. We're moving south of the city at the end of the week, so it's unlikely I will be a regular visitor from now on. I wanted to take one last look, and it was such a beautiful day.
Here's my happy place. Standing on the beach, toes in the sand, dreaming of other worlds and the words I need to tell them.